Book One of the 'Empty Bodies' Series
The end is coming
February 3rd, 2015!*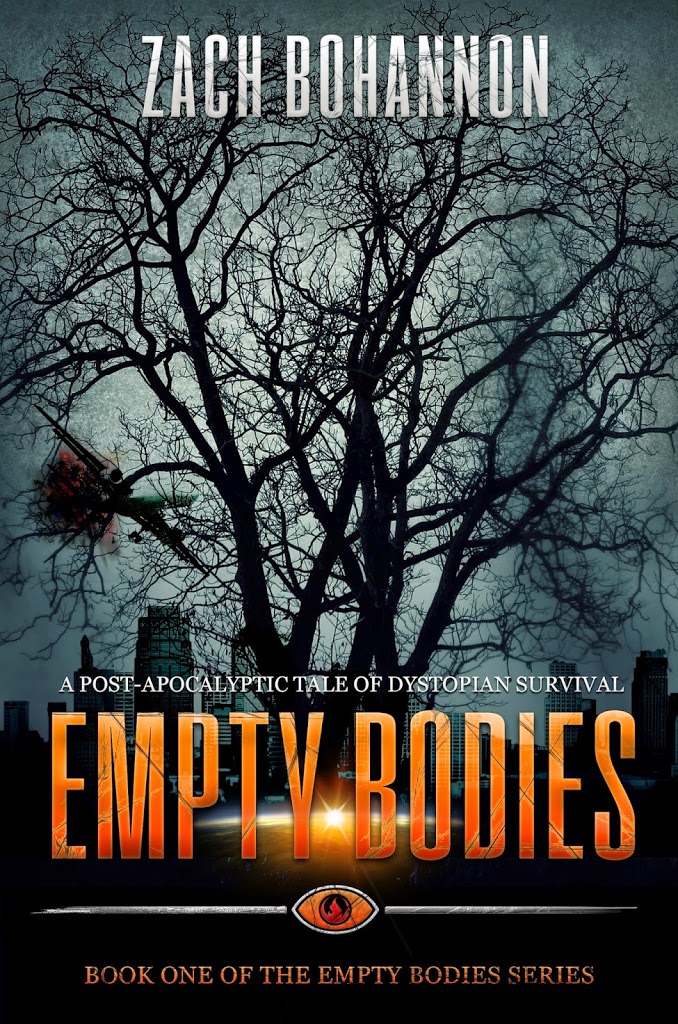 Horror author Zach Bohannon brings you book one of the Empty Bodies series, a suspenseful page-turner that pits the survivors of the new world against both a supernatural horde, rising from the dead to hunt them, and against each other.
Follow three people from different walks of life as they fight through the fallout of the rapture and adapt to the new world.
A warehouse forklift operator who wakes up from a lunchtime nap to find his co-workers killing each other…
A traveling sales representative who boards a plane from hell…
And a front desk clerk who fights to escape a hotel tucked away in the Smoky Mountains when the vacant bodies begin to rise…
Perfect for any fan of post-apocalyptic horror, dystopian science fiction, and zombies!
Do you like The Walking Dead, The Stand, I Am Legend, Dawn of the Dead, or World War Z?
Then you'll love Empty Bodies!