Empty World: A Post-Apocalyptic Serial
As you probably know, last year I released the final book in the Empty Bodies series. The reaction was awesome, and many of you reached out to me and shared with me that you were bummed the series ended.
To be honest, I'm a little bummed, too. You might have even noticed little hints in previous e-mails that I've had a spin-off series in my head.
Well, friends, that spin-off series is called Empty World. It's a brand new story that takes place nearly 30 years after the events of Empty Bodies. Even if you haven't read Empty Bodies, you can enjoy Empty World.
And I want to write it.
But the question is: do you want to read it?
So I've decided to do something a little different. I have a TON of ideas for this story. Lots of characters and lots of storylines. I don't really want it to be just one novel, or a series of novels.
I want to write Empty World as a serial. If you're unsure of what a serial is, think of your favorite television shows. A serial is released in small installments, which are like episodes you'd see on television. The Walking Dead comics are another good example, as the story is ongoing and each comic is like an episode.
But the truth is, writing is A LOT of work. It takes a ton of time, and editing isn't cheap. I'm also working on several new novels which will be coming out. I want to make sure the demand is there before I dive in and write this story. I want to make sure that you want to read it.
And that's where Patreon comes in.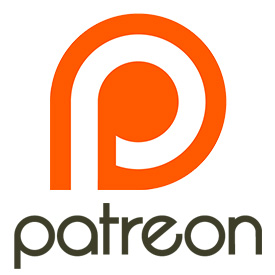 If you're unsure what Patreon is, it's is an awesome community where people can support artists. Many writers, podcasters, musicians, and YouTubers use it. It's also the perfect platform to release a serial on.
Empty World will be exclusively available through Patreon. But only if it garners enough support.
So do you want more Empty Bodies?
Then go check out the Patreon page for all the details. Become a Patron, and make Empty World a reality.
Empty World – https://www.patreon.com/zachbohannon