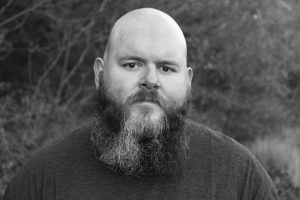 Zach Bohannon writes post-apocalyptic science fiction, horror, and fantasy. He is the author of the bestselling zombie series, Empty Bodies, as well as the bestselling post-apocalyptic horror series, Final Awakening. He's the co-owner of Molten Universe Media and the co-host of The Career Author Podcast
He lives in Tennessee with his wife, daughter, and German Shepherd. Among writing and being an avid reader, he loves to watch and play hockey, and to listen to heavy metal. He's also a huge video game nerd and borderline addict. He spent his 20s playing drums in metal bands, and he had a beard way before it was cool.
Give me a follow on social media as well.
Twitter:  @zachbohannon32
Facebook:  http://www.facebook.com/zbbwrites
Instagram:  @zachbohannon