NEW RELEASE: Arrival (War For Earth Book One)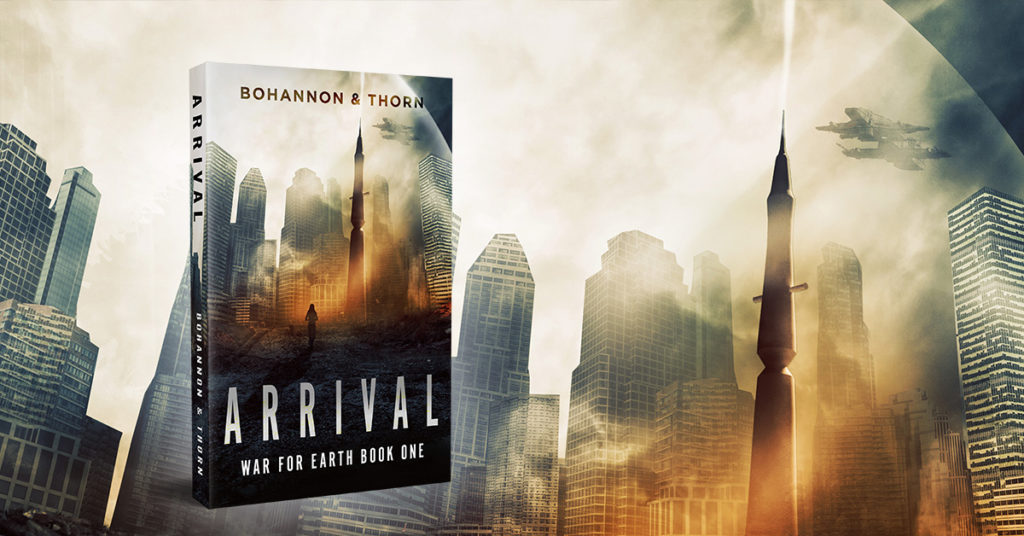 I am pleased to announce that J. Thorn and I have released our newest novel, Arrival. It's the first book in the War For Earth trilogy, a brand new post-apocalyptic alien invasion story! You can grab a copy here.
Overview:
Paramedic Maya Talbot knows her unhinged, ex-husband is gunning for custody of their children. When she drops off Aiden and Laura at Grandma's for a weekend visit, Maya assumes they'll be safe. However, nothing could have prepared her for the chaos created when a strange obelisk rises from the ground and generates an impenetrable dome over the city. Riots, looting, and violence run rampant. The situation in Nashville deteriorates—and then they arrive, thrusting Maya into a desperate race to escape the dome and save her children from the dangers on the ground—and from above. When darkness falls, the intergalactic visitors manifest our worst fears and threaten the future of humankind.