Now that Empty Bodies 5: Damnation has been out for a few weeks, I thought I would give everyone a quick update of what to expect from me in the coming months.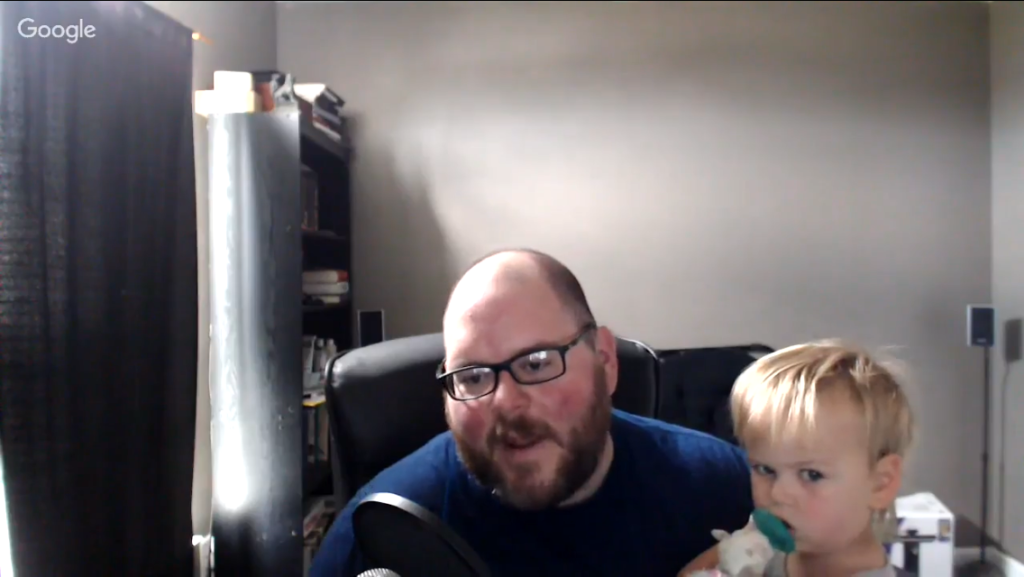 I had to wake my daughter up in the middle of recording an episode of The Horror Writers Podcast
The reaction to Empty Bodies 5 has been fantastic, and I thank everyone who has read it, as well as everyone who has taken the time to go on Amazon and leave a review. The obvious next question is: "When is the last book coming out?"
As of today, I have started the very early pre-production for Empty Bodies 6: Revelation. This mean I am simply starting to jot down ideas, major plot points that will happen in the book, and brainstorming how the characters will move between these points. I have a couple of different ideas for the end of the series which have been in my head since writing book two. It's going to be interesting to see which one prevails.
If all goes as planned (and it rarely does), I hope to spend most of, if not all of July, writing Empty Bodies 6. I will not be rushing it. I am assuming it is going to be a longer book, much like Damnation was, and I want to make sure I end the series right.
So what am I currently working on?
Well, I have two things going on. The first project, which I anticipate will be done by the end of this week, if not the next couple of days, is a novella. This story is a collaboration, and is written in another author's world. I can't talk much about it yet, but the story is going to be a very cool companion piece to a novel this author will be putting out very soon.
In addition to the novella, I am also working on my very first fantasy novel. It is the first book in a planned trilogy, and I will be releasing it under a pen name. I haven't decided how secretive I am going to be with the pen name yet, but if I decide to share it with my regular audience, I'll be sure to let you know. 🙂
As far as beyond that, I'm not too sure yet. I have been brainstorming ideas for my next series under my own name, and I have some fun ideas to choose from. I'm pretty sure it will end up being another post-apocalyptic or dystopian story. Of course, I'll keep you all updated.
Also, did you know that I'm the co-host of a horror podcast? That picture above was taken from one of our recordings. Myself and J. Thorn talk about all things in the world of horror on The Horror Writers Podcast. Visit the website, or look us up on iTunes or YouTube.