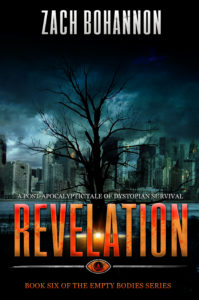 The 6th and final volume in the Empty Bodies series is now available.
Click here to get Empty Bodies 6: Revelation
Early reviews have all been positive. Finishing my first series was a wonderful experience and I can't wait to release book one in my next series. Thanks to everyone who has read Empty Bodies.