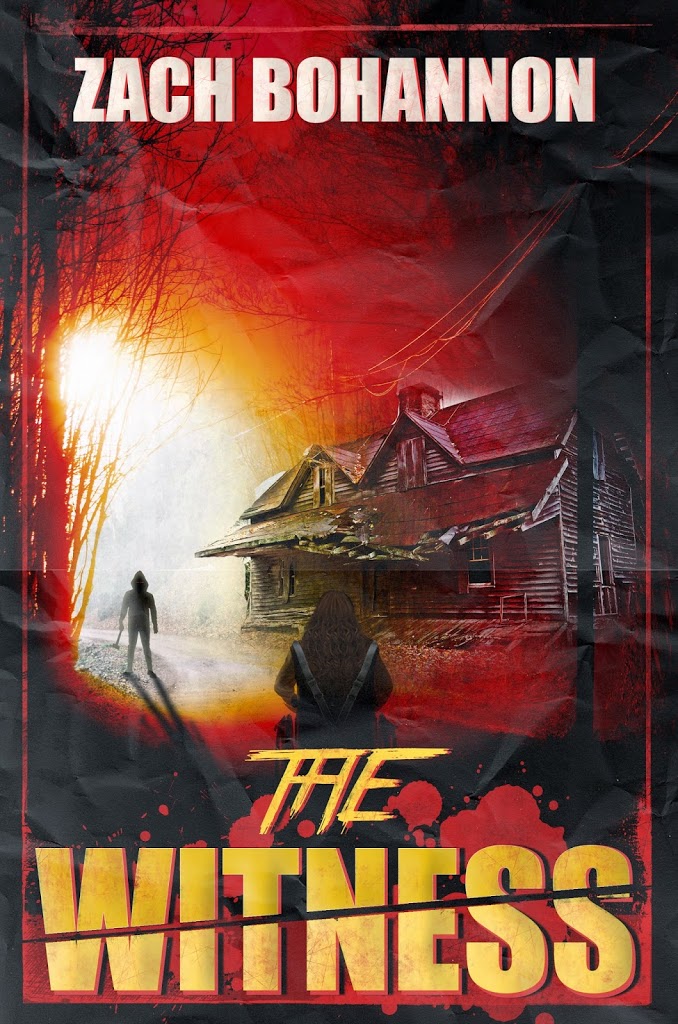 I am pleased to reveal the cover of my upcoming book, The Witness. I've been sitting on this cover for weeks now, and I've really been looking forward to sharing it with everyone.
Like with Empty Bodies, the artwork was once again provided by Johnny Digges, who you can check out over at www.diggescreative.com.
The Witness is a dark suspenseful horror story with a campy slasher vibe. It is my tribute to classic slasher films such as Friday the 13th, The Texas Chainsaw Massacre, and House of 1,000 Corpses. From a writing standpoint, fans of Jack Ketchum or Blake Crouch's Desert Places will also enjoy it.
I'll have more details on the book shortly. For now, I just wanted to tease you with the gorgeous cover.
I don't have an official release date yet, but the book is currently in the editing phase, and I am aiming for an early to mid-March release.